A full-range of dental services to create beautiful smiles for the whole family
From a basic checkup to smile restorations, we've got you covered with our services. Contact us if you have any questions about anything you don't find here. It's possible we can accommodate your needs.
Athletic Mouthguards
Athletic mouthguards are recommended for adults and children playing any level of contact sports. They not only protect teeth, but also prevent injury to your gums, tongue, lips, and jaw. Keep your mouth in great shape with the right, fitted mouthguard for your sport.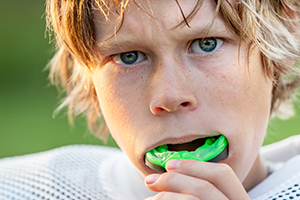 Bridges
Missing a tooth and want it replaced? A tried and tested dental bridge may be a great option for you which could save you hundreds or even thousands compared to getting dental implants.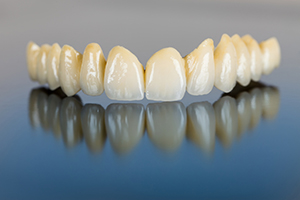 ClearCorrect®
Want straighter teeth but too old for traditional braces? Ask us about clear aligner therapy. It may be faster and more affordable than you think and will set the stage for a smile that gives you confidence and comfort going forward.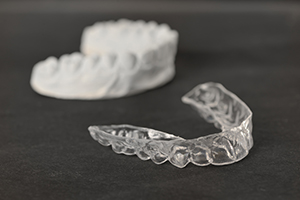 Crowns
Got a broken tooth? Did an old filling come out? Your tooth may need a crown. No insurance? No problem. Ask us about our membership plan and keep that tooth in your head.
Dentures
First-time denture-wearer? Need replacement dentures? Not all dentures are the same! They range in quality and accuracy, but we'll find the right set for your needs and comfort. Ask us about our denture guarantee!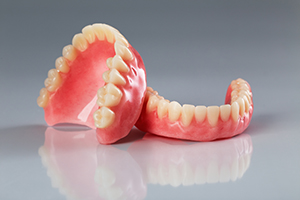 Gum Disease Treatment
Have you been told you need "deep cleanings" or "scaling" of your gums? Periodontal disease (gum disease) not only causes harm to your teeth and gums, but also causes harm to the rest of your body. We'll stop it in its tracks and put you on the road to better overall well-being.
Nitrous Sedation ("Laughing Gas")
At Fountain Inn Dental, we recognize that going to the dentist can be scary. Nitrous oxide/oxygen sedation has been used for ages and is a great option for the dental phobic.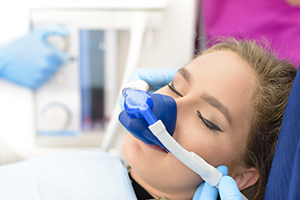 Occlusal Guard (Nightguard)
Does your spouse or significant other tell you to stop grinding your teeth at night? Do you wake up clenching your teeth or with tired jaw muscles? Ask us about our custom-made dental nightguards.
Partials
Missing a couple or more teeth? Removable partial dentures (partials) are a cost-effective alternative to dental implants and bridges.
Professional Teeth Whitening
Get whiter, brighter teeth with the help of whitening trays made just for your mouth! Call us today and ask about our "Whitening for Life" program! You'll have that "movie star" bright smile in no time.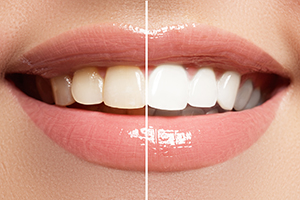 Root Canals
Have a bad toothache? You may need a routine dental procedure called a root canal. Ask us about our sedation options for all dental procedures!
Sealants
Studies have shown dental sealants to be extremely effective at preventing cavities. Seal your child's teeth today and save them from having to go through expensive and invasive dental treatment later.
Tooth Extraction
Know you need a tooth out? Don't put it off any longer. Ask us about our sedation options for all dental procedures and get through it comfortably and without hassles.
Tooth-colored Fillings
Think you may need a dental filling or two? Have your cavities filled with up-to-date dental materials that are both long lasting and blend perfectly with the natural color of your teeth!